The meaning of life is always to learn, to learn and to pass on because to pass on is to give, to give is to help, to help is to advance, to advance is to grow.

Zineve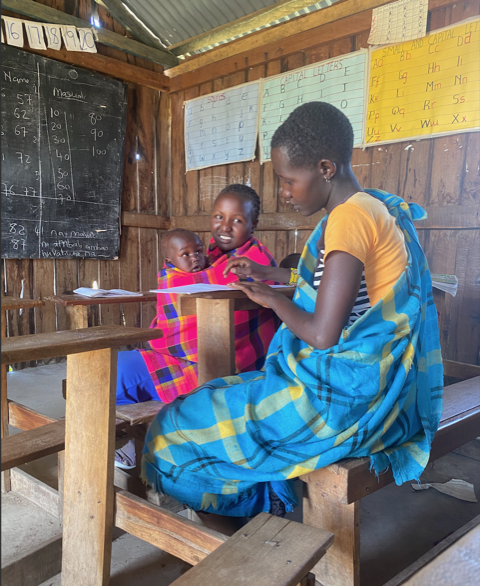 The project started following a speech made by a mother who explained to the students that her life's regret was not knowing how to read and write... Touched to the core by this woman, I put everything in place so that she could achieve her dream.
Six days later, the first class opened to welcome 60 women.
Since then, the initiative has been duplicated in another school. There is a strong demand for us to continue to develop this project in other schools.
Classes are held in the afternoon, in free classes, since in their first two years the children only go to school in the morning.
Adults come as regularly as possible; some women are accompanied by their children, too small to be left alone.
They learn to read, write, use their phones, speak a few words of English and Kiswahili, and the basics of mathematics. And above all, they all "grow" and develop their self-confidence thanks to this project.
Your donations will help us pay teachers' salaries and purchase materials.